Gabe's Downtown Villa Rica, Ga is a class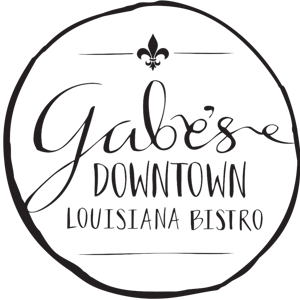 ic Louisiana Bistro with a casual atmosphere. It was born November 14th, 2006 by two Louisiana natives, Gabe and Tami Toups. Their mission is to provide guests with complete satisfaction. They achieve this with their staff being knowledgeable and educated about all their products, serving the best food in West Georgia using the freshest ingredients with progressive preparation, and providing quality service in a professional atmosphere.
Gabe's Downtown offers a full service bar serving specialty martinis, draft and bottle beer, and a competitive wine list. The menu is extensive for this fifteen table bistro offering a wide array of seafood, steak, chicken, along with specialty soups and salads. Their staff will take the time to guide you through our menu and drink list to create your perfect dining experience.
To learn more about Gabe's Downtown:www.gabesdowntown.com